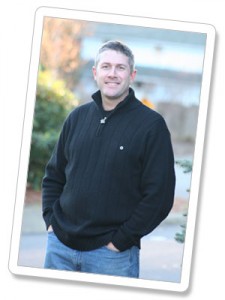 I find great personal fulfillment watching people learn about themselves and the world around them. Fortunately, helping people do that does not have to be boring or complicated. Instead, I know I grow best when the information is practical and down to earth and delivered with compassion, knowledge, humor, and understanding. Those are the things that I try to offer to each of my clients. My hope is that the time we spend together will feel comfortable and natural and leave you feeling truly at ease with the counseling relationship.
Experience
I have been an active counselor since 2004. I started learning and working in a local counseling agency until 2008 when I began my private practice. I have had the opportunity to sit with hundreds of clients and couples in the past 14+ years.
Education
I hold 2 Masters Degrees in Counseling. The first I received in 2006 from Capella University and the second I received in 2014 from Western Seminary here in Portland, Oregon.
Licensure
I am a Licensed Professional Counselor with the State of Oregon (#C4789).
Professional Trainings
John & Julie Gottman's Making Marriages Work
Guiding Survivors of Trauma & Abuse Through Recovery
Bessel van der Kolk's New Frontiers in Trauma Treatment
Peter Levine's Trauma, Impulsivity & Compulsivity
Wendy Maltz's Escaping The Porn Trap: Treating Problems Caused By Pornography
Communicating With Adolescents
City of Gresham's Mediation Specialist Training
Additional Experience
For 5 years I was the Program Director for Paradise Trails Challenge Course, a high and low ropes experiential learning facility. Through the use of interactive initiatives, I helped leadership teams, corporate and student groups, ministry teams, and recovery groups learn about communication, team work, conflict resolution, trust, problem solving, and personal self confidence. I continue to facilitate multiple groups each year.
Personal
My wife, Shannon, and I both grew up in Southern California. We were married in 1993 and moved to Oregon later that same year. We stay busy raising our 4 kids.