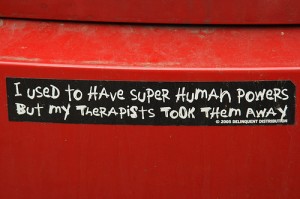 This fall I will be offering an Affinitas Workshop for individuals who recognize that they may have some codependent behaviors affecting the important relationships in their life.
Why Join A Workshop
Sometimes it's hard to apply what you learn in a class to your specific situation.
There are so many variables and details of your story. Knowing what to do and how to apply what you've learned seems almost impossible.
Wouldn't it be nice if you had the time and the place to talk about your situation and get easy, practical, hands-on guidance from a trained professional?
Now you do.
Welcome To The Affinitas Workshop
By joining a private, professional, personal group workshop you'll be able to:
Find a safe place where you can share your story, ask your questions, and get feedback from counselors and other group members.
Work on the relationship "hiccups" you keep encountering in your life.
Get help setting, practicing, and achieving measurable goals so you can start to see real change in your life.
Offer your unique perspective and share the lessons you've learned with others who will benefit from your experiences.
Laugh, connect, learn, grow, change.
How It Works
The Affinitas Workshop is a 12 week long program. Each week in the workshop we'll be covering one of the essential rules to having healthy relationships. We will be hearing the stories of each of the group members and providing a growth plan based upon the specific needs of that person. You'll also have the chance to work on one specific area of your life each week and receive specific tools and ideas to help you become successful in accomplishing those goals.
When & Where
Tuesday Nights from 5:30 – 7:00 pm
Workshops beginning on September 11th and go through November 27th, 2012.
Group Leader
The Affinitas Workshop will be lead by me, Paul Elmore.
Application Process
The Fall 2012 Affinitas Workshop is limited to 12 people only.
Each person wishing to attend must submit an application by Tuesday, August 28th. If you submit your application and space is already filled, you will be place on a waiting list.
A 15-20 minute follow up phone interview will be conducted for those being considered.
Once the group sessions have begun, new members will not be added.
Please note—Not everyone may be accepted. Each person's application will be considered based upon their specific needs, experiences, and circumstances.
Costs
Total Workshop cost is $480 ($40 per session) and is purchased as a complete package regardless of absences due to sickness, vacation, or early termination.
A non-refundable deposit of $100 is required at the time of acceptance into the workshop.
Payment options:
Discount Pre-payment Plan: $400 if paid in full by Sept. 11, 2012. (an $80 savings).
Installment Plan: 2 payments of $240 paid by Sept. 11 and Oct. 16th.
Because this is such a small group event there are no refunds available once you are accepted.
Requirements & Prerequisites
Counselor Release Of Information—If you are currently in counseling and wish to attend the group, you must provide a release of information so that the Affinitas Workshop leader can confirm with your counselor that attending the group would not be disruptive to your current therapeutic work.
Attendance—To get the most out of the group your attendance (and involvement) is essential. By being accepted into the workshop, you can commit to being at every meeting, on time, and available for the entire session time.
Confidentiality—By being accepted, you can agree to maintain the confidentiality of the group and let each person share their own story on their own time with the persons of their choosing.
Safety—By being accepted, you can agree to maintain the physical, emotional, personal, and relational safety of the group. You also agree to defer to the trained professionals leading the group in order to maintain order and appropriate boundaries.
Disclaimer
By participating in the Affinitas Group you understand that you are attempting to change how you relate to the world and those around you. You understand that this can either strengthen your current relationships or seriously disrupt them. You understand that it requires two people to fix an unhealthy relationship and that personal changes within you are not a guarantee that it will improve your relationship with your spouse, partner, family members, or friends.