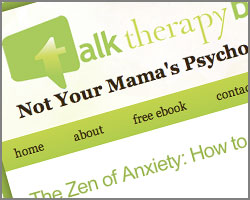 "So, How does that make you feel?"
Those are the words most people associate with counselors. They have been mocked and mimicked endlessly on TV and in movies.
(My personal favorite is What About Bob. "Baby steps, Bob. Baby Steps!")
Despite the ridicule, feelings actually do have some value in our lives. Below are 7 facts about feelings that you may not have known about.
I want to say thanks to Linda at TalkTherapybiz.com (who unfortunately on longer maintains this web site) for pulling this information together originally.
7 Facts About Feelings
1. Feelings, unlike thoughts, involve a physical reaction which often "takes over" the body.
2. Feelings do not just appear "out of the blue." Feelings are a direct result of your thoughts and perceptions.
3. Feelings are categorized as simple or complex. Simple emotions are things like anger, sadness, grief, fear, love, or excitement. Complex feelings are a combination of more than one simple emotion.
4. Feelings give you energy. If you withhold or suppress feelings, you go through life experiencing a certain numbness or emptiness.
5. Feelings can be contagious. You're likely to feel sad, weepy, and depressed when in the company of someone who's crying. Conversely, if you surround yourself with happy, enthusiastic company, their positive vibes rub off on you.
6. Feelings are not "right" or "wrong." Feelings exist as reactions.
7. Unexpressed feelings can be as damaging as secrets. When you feel something, find your words and speak on it.