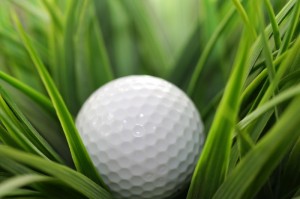 This morning, I was reading an article in Portland Monthly Magazine about Dan McLaughlin.
Formally a commercial photographer, Dan's recently quit his job to pursue golf—full-time.
His goal: "to spend about 50 hours a week over the next five years mastering golf" in order to make the PGA tour.
One Club At A Time
Now, I really have no love of golf. But, what did strike me was how he was going about the learning process.
Instead of buying a full set of golf clubs (which is what I would probably do), he bought one club at a time.
"For the first five months, all I did was putt. I was one foot out, then three feet out, and once a certain percentage of my shots make it, I could move on. I only have six clubs so far…"
Specific Mastery
Dan is taking his time with specific pieces of the game. He doesn't worry about becoming good at everything right away. If he has a good day putting, he feels fulfilled. No more, no less.
There is a lot of freedom in this approach. He doesn't have to play the game of golf well. He doesn't judge his success or failure on all the skills.
He'll get to that eventually.
But for now, he can relax (if you find golfing relaxing) and measure his success in small, attainable portions.
"Baby Steps, Bob!"
When your life isn't working, you may find better success by only trying to change one small aspect of it at a time. Don't worry about buying a full set of clubs and having to get better at everything all at once.
Take things slow. Master a fundamental skill to your game of life. Once that one is dialed in, move on to the next one.
Eventually, you'll be living the life you want.