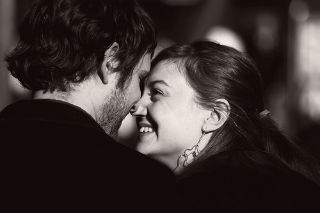 Marriage's can be challenging (obvious statement of the day). But there are things we can do to make them better—small things that don't take much effort but reap big reward. For those that want improve your marriage try doing The Marriage Challenge below for just one day. If today goes well, then try it for two days, then a week, then 3 weeks or longer and you'll be amazed at how safe and understanding your relationship will become.
Marriage Challenge
Every time your spouse asks you to do something—yes…EVERY TIME today—instead of debating, challenging, or dismissing, ask yourself "Why would doing this in that particular way be so important to my wife/husband?" If you don't know the answer, then ask them directly—kindly and inquisitively—"Why is this so important to you?"
And then LISTEN to see if you can understand why they might want what they want.

There Is Always A Reason
There is ALWAYS a reason why your husband/wife wants that thing done in a specific way. When you understand that reason—truly understand it—you start being able to meet their needs in real and tangible ways.
Making My Wife Feel Safe
I always check to see that the house is locked up before we go to bed. Sometimes I do that at 8 pm and sometimes I do it at 10 pm just before bedtime. My wife will usually ask, "Did you check the house?" If I've done it at 8 I tell her yes, but she get that but-you-didn't-go-check-right-now-so-how-do-you-know-for-sure look in her eye. So she asks me if I'll do it again.
At that moment, I have every right to say, "No, I already did it so I'm not going to do it again." But, if I ask instead, "Why is that so important to you" I will find out that her seeing me lock the doors makes her feel safer.
Do I want my wife to feel safe? YES.
Should I be willing to do something inconvenient so that she will feel safe? Yes
So I walk through the house again, willingly and without any resentment.
Leave A Comment
I'd really like to hear how your Marriage Challenge goes. Leave a comment and tell me how your spouse responded and what it felt like to listen first. Best of luck.