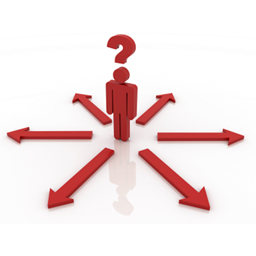 Shame is never static and "just in our heads". It affects our behaviors and causes us to move in one of three predicable directions.
Moving Away by withdrawing, hiding, silencing ourselves, and keeping secrets.
Moving Toward by seeking to appease and please.
Moving Against by trying to gain power over others, by being aggressive, and by using shame to fight shame.
Moving Away
If you tend to internalize your feelings, then keeping your distance from others makes perfect sense.
It may be easier to intellectualize your feelings instead of feeling you feelings. Growing up, you may have learned that it was safer to not express your feelings. And once you realize that this worked, you've kept doing it.
This response usually leads to anger, rage, and depression (which is often defined as anger turned inward).
Moving Towards
If you're a people pleaser, this is your reaction of choice.
You've learned that if you can just be good enough and not make waves, or get people to like you just a little more, then you may be able to like yourself.
With this reaction, you are totally dependent upon the reactions of others. You're held hostage to the emotional whims of others as well.
This response can lead to perfectionism, work-a-holic-ism, and significant insecurity.
Moving Against
If you've ever been called a "Control Freak", then this is probably your reaction of choice.
You believe that if I can just orchestrate the the happenings around yourself, you'll find safety and security. When you can't find that, or you realize that someone else may be trying to control you (a battle of the wills), then shame becomes of the weapon of choice.
After all, since you feel so bad about yourself, and you know how bad shame hurts, crippling someone else with that same tool will make it easier to control them later on.
This response is exhausting and overwhelming. You will never have the strength or resources to control everyone or everything around you.
You Have A Choice
Knowing which of the three responses you gravitate towards will make it easier to change those responses.
Find someone that you trust and can be honest with. Tell them what reaction you usually choose and ask them to start calling you out whenever they see you start to respond poorly.
Ask them to do it kindly.
But ask them to do it often.
Resources
This information came from Brene Brown's The Gifts of Imperfection. I'd highly recommend it, especially if you have a hard time accepting yourself for how you are.
Please Share This Post
If this information would help someone you know, please share it on Facebook or Tweet the link using the buttons below. Thanks.