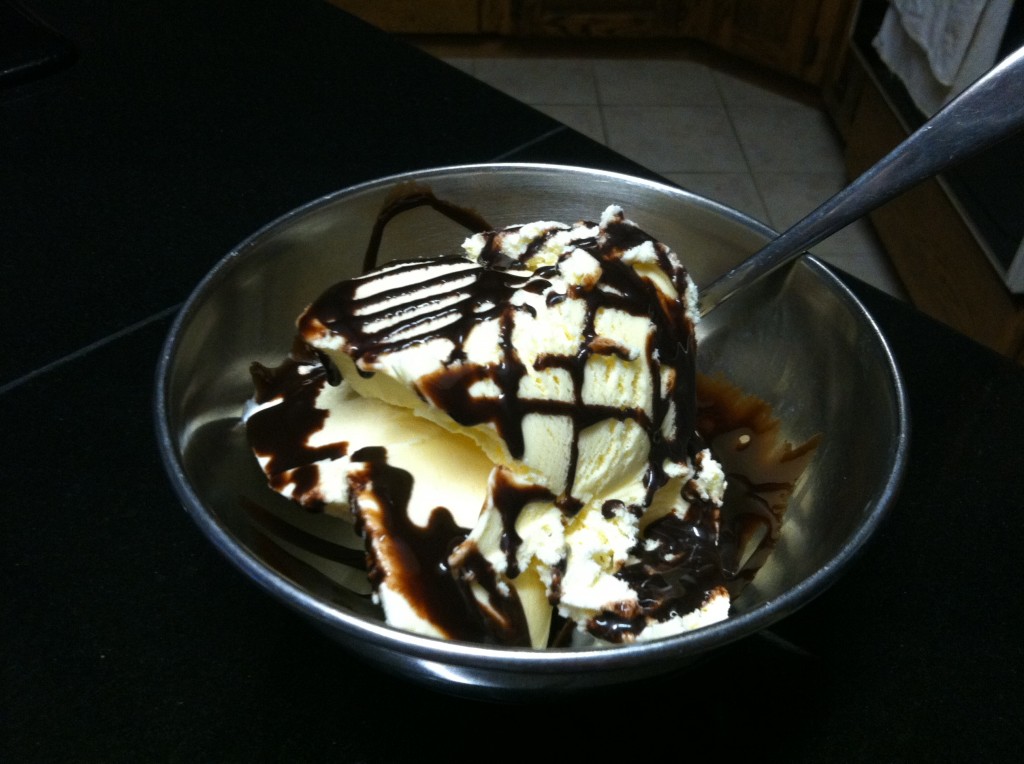 For the past week I have been home alone while the wife and kids took a little summer vacation.
This is the first time I've been on my own for more than two days in almost 20 years, so there was a bit of an adjustment to be made.
One of the things I had to figure out was how to feed myself. Kindly, my wife left me some food in the fridge and I remembered how to heat it up and everything.
But tonight, I decided to treat myself to a favorite of mine—Pietro's Pizza.
Now, we normally don't get a lot of pizza in our house because dairy doesn't do our bodies any favors. But, being by myself, I wasn't going to hurt anyone else. Right?
So, at 6:30 pm, I sat down at my dining room table and enjoyed a couple of wonderful slices of pizza.
Now The Rest Of The Story
After putting away the left over pizza and doing the dishes I found myself unexplainably hankering for some ice cream.
Now, we get ice cream in our house even less often than pizza—again, the dairy thing.
So, I got in my car… went to the store… bought a half gallon of my favorite vanilla ice cream… found my favorite ice cream bowl… used my favorite ice cream scoop… dug through the silverware drawer until I found my favorite ice cream spoon… scooped the perfect amount of rock-hard ice cream… drizzled the perfect pattern of chocolate syrup over the waiting ice cream… and sat down in front of the TV and ate my sinful bowl of ice cream.
So what's the big deal?
Line Crossing
The big deal is, I have been wanting ice cream all week.
I had managed to resist the temptation of buying ice cream because I had been making good eating choices all week while the family was gone.
It wasn't until I decided to cross the line a little bit with the pizza that made it much easier for me to cross the line a lot and give into the ice cream temptation.
The rational I used in my head was, "Paul, you just had a couple of slices of pizza covered in cheese. You're already most of the way. Why not just splurge and go all the way and make it a real dairy night."
Avoiding The First Step
If you can avoid making the first SMALL mistake when struggling with a temptation, you're much more likely to gain success with the bigger stuff.
Believing that "screwing up a little gives you permission to screw up a lot" is flawed thinking.
I should know. I'm going to be paying for it over the next couple of days.