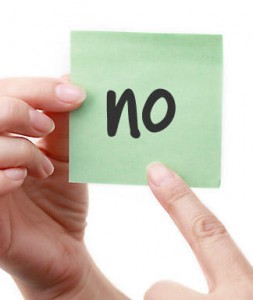 Admit it.
You've probably found yourself, at one time or another, being over committed, or doing something half-heartedly simply because you didn't have the time need to devote to the task or, more honestly, you just didn't care that much about getting it done.
This usually happens because you didn't say no fast enough.
Chris Brogan's Advice
Chris Brogan, an internet business guy, recommends you make a "Say No Faster" resolution. This resolution is designed to help keep you on task and, more importantly, stop feeling guilty for not doing the stuff you said you would do.
To read the entire "Say No Faster" resolution concept, check out his post on ChrisBrogan.com
Enjoy.