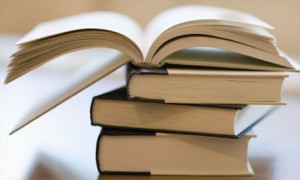 There are always a lot of really good books to read. I thought I'd make things easy and give you my top 5 recommendations in each of the follow categories in order to help cut down on the cluter.
These are the books that I tend to recommend the most.
The links take you to Amazon.com where you can read the full description.
Enjoy.
ADDICTION
The Addictive Personality—Craig Nakken
Understanding the entire addiction process and what type of person is most likely to become an addict.
It Will Never Happen To Me—Children of Alcoholics—Claudia Black
Help you understand how growing up in an alcoholic or addictive home affects you now.
PARENTING
Parenting From The Inside Out—Daniel Siegel and Mary Hartzell
How your personal story affects your parenting choices and styles.
How To Listen So Kids Will Talk, And Talk So Kids Will Listen—Adele Faber and Elaine Mazlish
Understanding what kids think makes it easier to speak their listen and be understood by them.
Siblings Without Rivalry—Adele Faber and Elaine Mazlish
How to parent multiple children in fair and practical ways.
Parenting With Love and Logic—Foster Cline and Jim Fay
Learn how to let natural consequences teach your kids instead of fear and punishment.
Parenting TEENS With Love and Logic—Foster Cline and Jim Fay
Same as above, but with teenagers.
How To Trauma Proof Your Kids—Peter Levine and Maggie Kline
How to understand the emotional needs of kids when they are hurt by the scary things in life.
FOR MEN
No More Mr. Nice Guy—Dr. Robert Glover
Really, the only book I want every man to read. How to actually learn to like yourself and act that way.
TRAUMA RECOVERY
Waking The Tiger—Peter Levine
How our bodies process trauma and why feelings and memories get stuck for a long time.
Trauma Through A Child's Eyes—Peter Levine and Maggie Kline
Same book at Trauma Proofing Your Kids, just more clinical. The extra reading is well worth it.
Adult Children Of Abusive Parents—Steven Farmer
Helps shift the responsibility from you to the hurtful people in your life.
SEXUAL ABUSE RECOVERY
Victims No Longer—Mike Lew
Deals specifically with all the aspects of abuse of boys.
Secret Survivors—E. Sue Blume
A great comprehensive description of the impact of sexual abuse on girls.
The Sexual Healing Journey—Wendy Maltz
How to regain your sexuality after being sexually abused.
SEXUAL ADDICTION
Out Of The Shadows—Patrick Carnes
Carnes is the leader in sexual addiction. He wrote the book on treating sexual addiction… Literally.