Located in Milwaukie Oregon
3 minutes from I-205
12 minutes from Downtown Portland
In a smaller, quiet profession building off of Webster and Lake Road
The Details
Size—10 X 13
Large Windows—lots of day light (except when it's Oregon weather)
Furnished—Craftsman decor including love seat, chair, book cases, and file cabinet
Waiting Room—Comfortable couches, music, and chocolate for waiting clients
Colors—Beautiful professional neutral colors with burgundy accent walls
Security—Private locking office and locking suite door
Secure Internet—Password protected encrypted network access at no extra cost
Guest Internet—Separate Internet access for waiting clients
Alarmed Building—Mag lock exterior doors and coded alarms
All-hour Access—Set appointments that work best for you and your clients
Professional Cleaning Services—You don't even have to take out the trash
All Utilities Included—No extra heating, electricity, or parking fees.
The Waiting Room
I believe the first impression a client has when walking into a new counseling office will set the tone for the entire therapeutic relationship. That's why a lot of time and effort has been spent on creating a safe and inviting waiting space.
The lighting is subtle and warm (fluorescents are on for the pictures)… the music is relaxing and enjoyable… and the furniture is leather and comfortable.
Water and chocolate is available (because why wouldn't you have chocolate?) as well as free wifi access for the tech-savvy clients who need to check their email while waiting.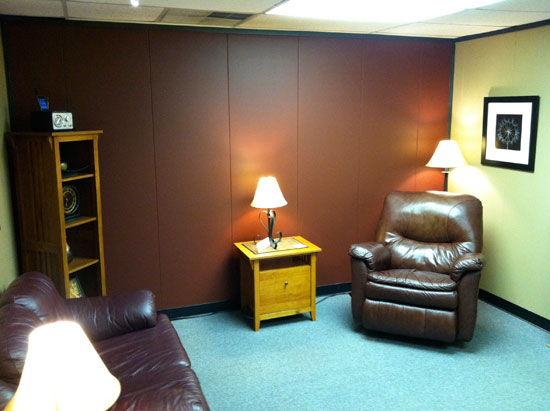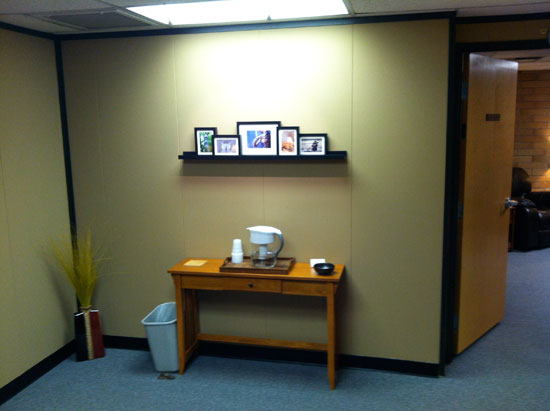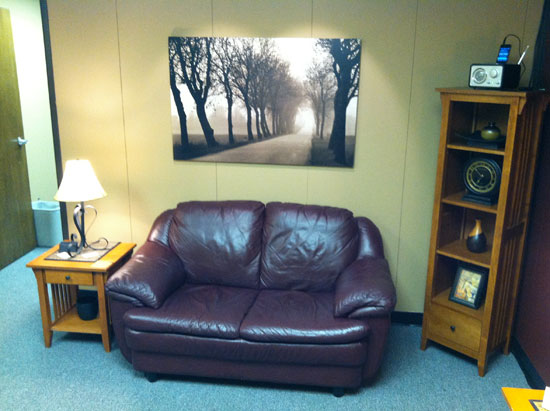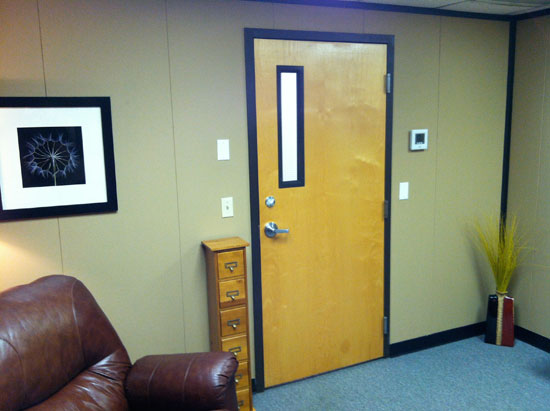 Your Private Counseling Office
With 2 large windows that let in a lot of daylight, you'll find out that the counseling office is just the right size for you and your client.
The room has wonderful textures with a deep burgundy accent wall, brick post, and gun-metal black trim. Included to use is a very nice craftsman style love seat and chair, file cabinet, book cases, and enough room to add your own personal touches.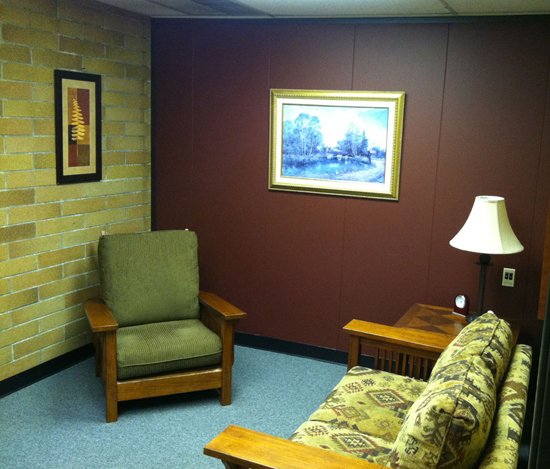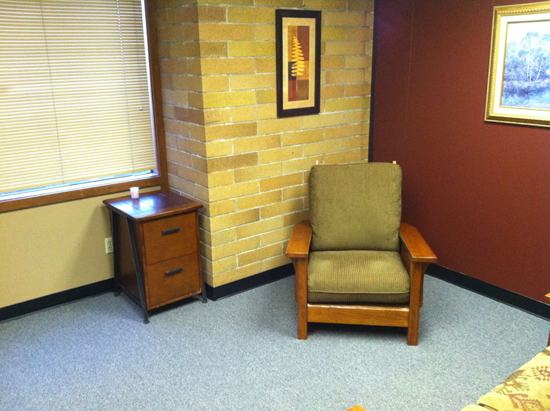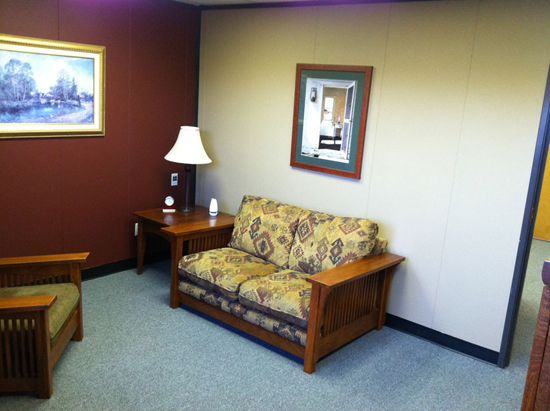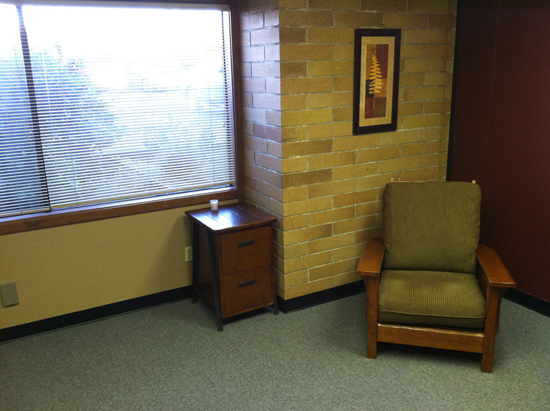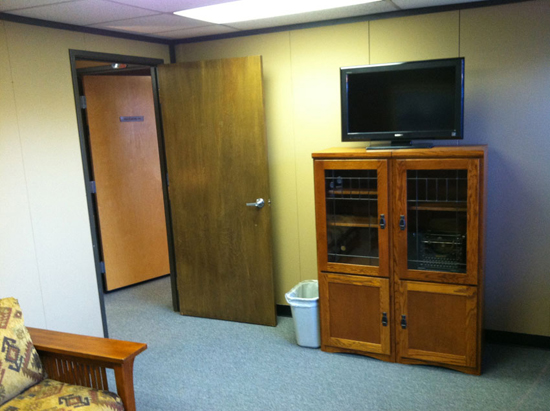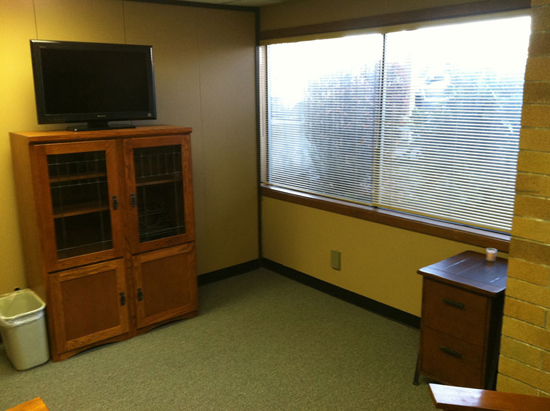 Terms
By the Hour—$15 per hour Mondays through Thursdays 7:00 AM – 6:00 PM. OR…
"After hours"— Evenings and Weekends as needed. Terms and availability negotiable.
Please Stop By
Since pictures can only say so much and this is going to be your space, you're going to want to make sure that it's a good fit.
I invite you to come by and experience the space for yourself. I think you'll find it nice.
To schedule an appointment, call me at 503-863-4074 or send me an email.