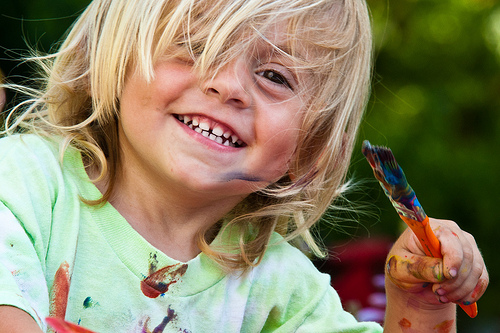 When I was a little kid, my parents told me that I was good at art. Whether or not I actually WAS good at art doesn't matter. Because they told me I was, I believed them and started BEING artistic.
Now, as an adult, I have gone through life with a higher level of confidence in my artistic ability. I risk more artistically. I try things I wouldn't normally try, simply because I have more confidence that it might work out.
My parents blessed me. Literally.
They spoke a word of blessing over my life that I have enjoyed and reaped the benefits from.
Curses work the same way… but to the detriment of our children.
As parents, we can speak things into existence in our children's lives. What we tell them, they will believe… They will live out… They will create in their lives.
Have you blessed or cursed your children? Have you actually believed in them and seen hope in their lives? Do you see them as more than they ARE at this moment?
Remember, they will live up to the things you've been telling them.