Podcast: Play in new window | Download | Embed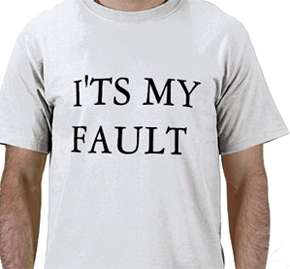 Starting at the age of about 4 we enter into a phase where we believe that we are responsible for everything that happens around us. It is called ego-centrism. Being ego-centric is our way of understanding our world and it is a perfectly normal phase of development.
But what happens when something bad happens to us during that stage? Naturally, we believe it is our fault and are somehow responsible. Its the little girl who won't eat her peas at dinner one night because they are yucky. The next night her parents tell her that they are planning on getting a divorce. In an attempt to make her world safer and more secure, she promises her parents that she will eat all her peas and that will make them not get a divorce.
We grow into adults carrying some of that responsibility for the painful things that happened to us. Part of the growing up process is learning what truly is our responsibility and what we need to let go of and see more accurately.
Click on the play arrow below to listen to a 6 minute explanation of this principle.