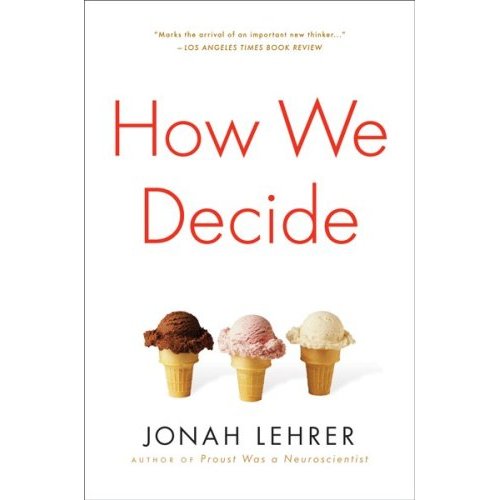 Lately, I've been reading (actually audio booking) John Lehrer's book How We Decide. It is a thought provoking work on the importance of emotions in our decision making skill sets. In the book, he's been discussing the importance of learning from our mistakes and how failure is necessary to teach us important lessons. He calls it "the building blocks of knowledge."
One of the things I wish I had done differently with my own children is embrace the trials and errors each one of them made. As children they simply tried things out to see what happened. Usually, this ended up costing me either time, money, or paint. I wish that I held onto the temporal, inconsequential things a little more loosely and embraced the joy of watching my children learn. Those trial and errors they made could have been building self confidence, resilience, and knowledge. They could have learned that they are capable of learning well instead of worrying about having to do everything perfectly.
What will it cost you to let your own children learn by trial and error? How capable are you of encouraging your children instead of scolding them?