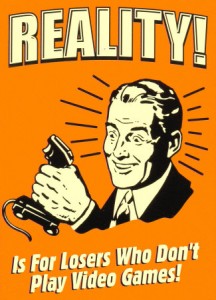 I heard on the radio yesterday some tips on things to do to improve your relationship with your child.
Go outside and watch falling stars
Start collecting something together
Take a walk together and talk about what's important to them.
Really. This is what they suggested.
Wake Up To Real Life
Now all those things might be great, especially if you lived 50 years ago out in the country. But that's not where I live now.
Try these things instead:
Play Sonic the Hedgehog or Halo with your kids for 2 hours—and actually TRY to win (its harder than you think)
Watch their favorite TV show with them—even if it has the words Sponge and Bob in the title
Do their homework for them (especially if they are in Algebra II)
Get into their real world. See the world through their eyes. Be with them where they are at.
As you spend time with them, you start to gain their attention. Your ideas and requests will have greater weight, which will let you actually shape their growth and direction.
Related Articles
How To Make Your Child Feel Loved
Like Me To Help My Self Esteem
See the Like button below? When you click on that it makes me feel special and important. Or, if your really daring, leave a comment and let me know if you agree, disagree, or have something important to add. Thanks.