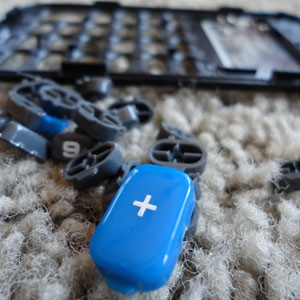 I bought my son a screwdriver today. His very own—doesn't need to ask to borrow my tools—do with as he pleases—screwdriver. Within the first hour, he had disassembled a broken Nintendo DS, the computer mouse, 3 toys and a calculator.
What he obtained is much more than a screwdriver. He gained an avenue to pursue his curiosity. He learned that the smallest thing can make a computer mouse not work the way its designed to work. He learned that you have to pay attention when you take things apart if you want to put them back together. He learned how to problem solve when a small screw striped out. He learned that he has freedom and power to make decisions with his own things.
Didn't know a screwdriver could teach so much.