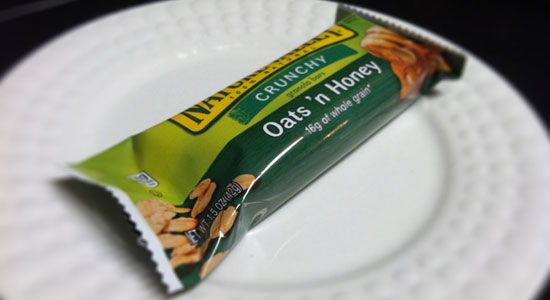 Last week, my 9 year old son grabbed a granola bar on the way out the door to visit my new office.
He also grabbed a plate for his granola bar.
Why the plate?
When asked, he said, "I don't want to get crumbs on dad's new floor."
When I sit back and think about this small act I am both humbled and amazed by my son. Here is a 9-year old boy who takes the time, and has the forethought, to do something so kind, thoughtful and considerate for his dad. His soft and tender heart wants to care for and respect the thing that is important to his father. He is not thinking about himself. He is thinking about others… exactly what I want him to be doing in life.
Who could ask for a better child?
My Flawedness As A Father
Unfortunately, I need to admit that my first reaction when my wife started telling me this story was not so understanding.
Before she got to explaining his reasons for bringing the plate, I had quickly, and inaccurately, passed judgment on my son.
In my mind's eye I had seen him carrying around this plate with a granola bar on it instead of just eating it out of the wrapper "like any other normal person."
As soon as my wife told me his reasoning, I felt ashamed.
Why am I so quick to accuse my son of being foolish? Why do I not naturally give him the benefit of the doubt? Why do I run the risk of tearing down my son's heart?
How many other situations have I missed where my children's behavior, though seemingly silly or ridiculous or "childish", were actually motivated by kindness and sensitivity towards others?
How many times have I rushed to judgment instead of seeking to know their heart and their motivation?
Character vs. Behavior
After this situation I believe that I have missed hundreds of moments where I could have built up the character within all of my children.
I become so preoccupied by "doing things right" that I miss understanding their thinking process, their intentions, and their motivations. Selfishly, I have valued my children being more convenient in their behavior rather than compassionate in their hearts.
I have forgotten how to be childlike in some of my thinking. And for that, I am sorry.
Though I am grown up, I am not always wise.
My son has much to teach me. Today, I simply ask to be a receptive student.