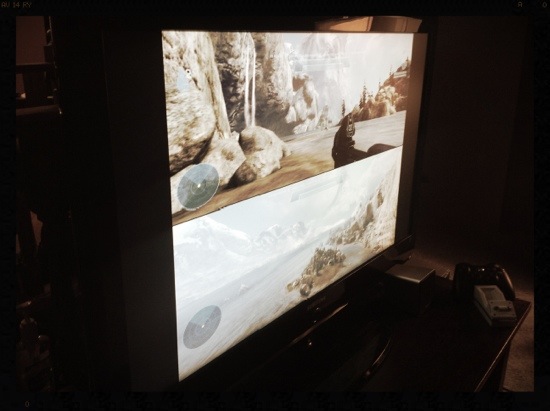 For Christmas, my sons got an Xbox. It's now almost 12 days after Christmas and they're finally starting to emerge from they cyber-coma.
Being the good dad that I am, I decided to try and play one of their games with them.
(An important side note is to explain that I'm not one of those cool dads that play video games for fun. I seemed to have missed the video game gene and can usually play them for only a few minutes before I start wondering what's the point.)
I asked that they go easy on me, and start on the beginning levels using the easiest settings… Sort of like going bowling with the bumpers up.
Within the first few seconds it became obvious that a significant power shift was happening. Dad, the all-knowing wise one is now "as smart as a brick" (direct quote from my son.)
And so, the nick name has stuck. Dad, The Brick.
But this Brick is still capable of learning… not much about video games, but about the wisdom of my children.
Even though I don't understand the attraction of the videos game, it's blatantly obvious that these games require a tremendous amount of skill, strategy, knowledge, ingenuity, team work, memory, and patience… all the things I would like to see developed in my boys.
Their creativity is what surprises me the most.
They introduced me to the game Minecraft. If you're not familiar with the game, it's a "Sandbox" game where they get to build their own world using raw materials they dig up, or mine, from the earth.
My boys have spent hours on the game. They've talked and researched and studied Minecraft until their fingers have bled.
And they've taken hours trying to explain Minecraft to me… to no avail.
And then I took the time to enter into their world, literally, to see what they have been doing.
And what I found astounded me.
My intelligent children have built multiple cities, block by block. They've built secret tunnels and traps to protect their creations. They've worked together to share resources and supplies to make the entire environment work for everyone. They've demonstrated creativity beyond their years, on the same caliber as any of the worlds greatest architects.
They're simply amazing.
And I've been missing it.
Because I'm not "a video game guy" I've dismissed their efforts and achievements. Because their affinities didn't line up with mine, I've missed watching their minds develop and grow. Because I've been too lazy to learn something new, I've been isolated from the young men I am personally charged with to shape and direct in this life.
But no more.
The Brick is going to humble himself, get schooled over and over by his 10, 13, and 15 year old Masters and absorb every second of enjoying my sons.
They may not be like me, but I can learn to be more like them.