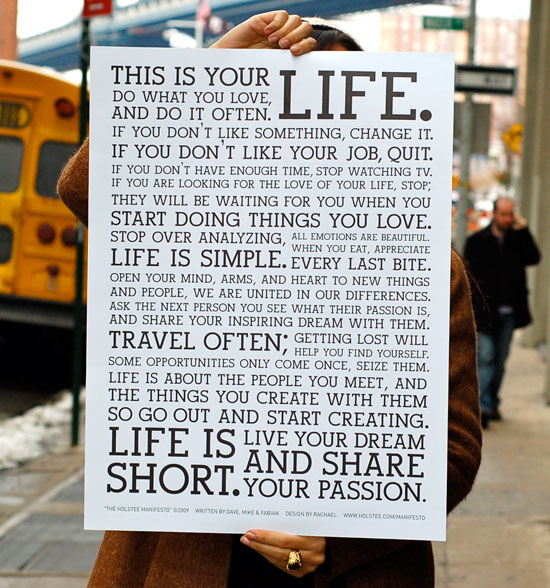 What Is Your Manifesto?
What are the things you so believe in that you are willing to put pen and ink to them and declare them to the world?
What are the things you can't help not talk about?
What are you willing to be known for, brazenly and unapologetically?
What is your personal manifesto?
I Dare You
Write your manifesto.
Send it to me.
I'll publish it.
And come what may.
So say we all.