Podcast: Play in new window | Download | Embed

Affinitas Week 3
This week is the catch up from last week's Affinitas class. We finish talking about about the 3 Biggest Problems For Family Relationships, focusing mainly on the last two reasons:
As an adult, you still relate to your parents through childish rules
Your values as an adult clash with the family rules and values
Class Resources
Below is The Bow Tie Principle. It describes how the relationship between parents and children is supposed to look as well as providing descriptions of the major needs of each age group.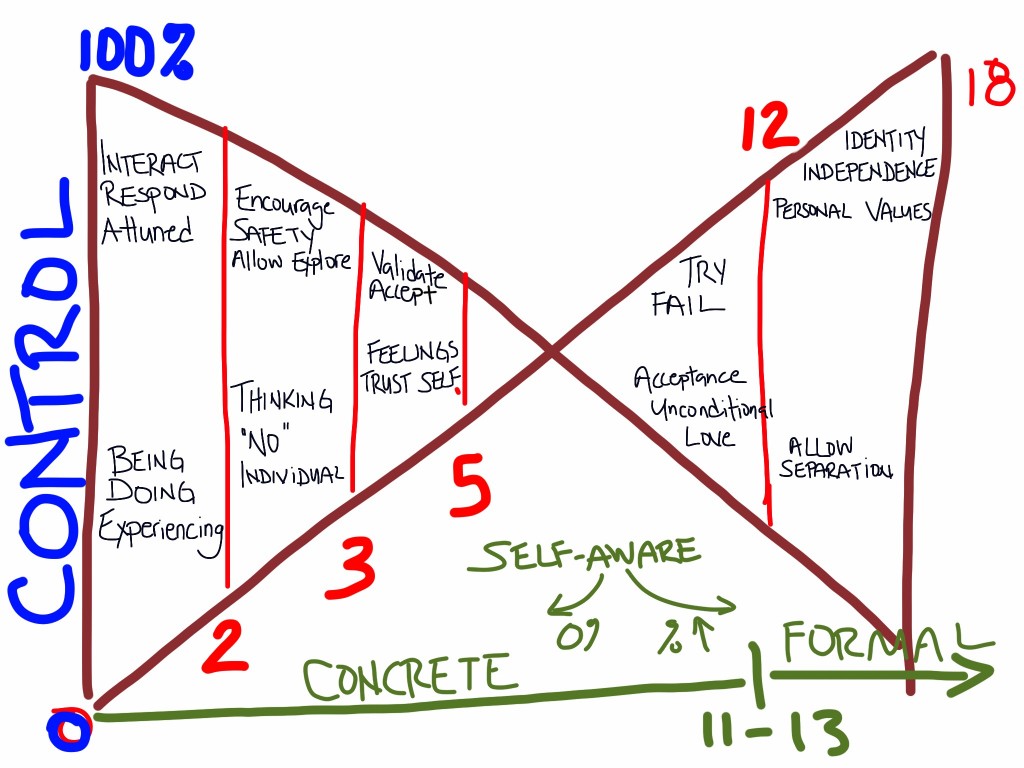 In the class we also talked about The Codependent Roles people learn to adapt in their families.
Finally, we talked about Parents With A Family History Of Trauma and how they relate to their children.
Come Join Us
If you want to personally attend next week's class, this is where you can find out all the information. We'd love to have you.
Subscribe To The Podcast
The easiest way to listen to all 7 weeks of the Affinitas series, as well as every other podcast episode, is to subscribe to the Podcast via iTunes. It's as easy as clicking the button below.
Also, please take a few minutes and leave a comment and rating on iTunes. It really helps improve the ranking of the podcast making it easier for others to find it.  Thanks.

If you like what you've heard, please use the Facebook, Twitter, and Google+ buttons below to let the world know. Thanks.