Podcast: Play in new window | Download | Embed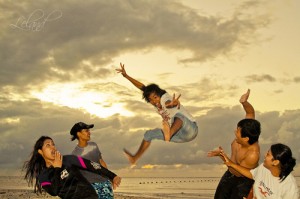 In this podcast we are continuing the Affinitas series and talking about healthy friendships.
Right about the 17 minute mark there is a video that we watched that was put out by Coca Cola. It's a great example of what we're talking about in the episode.
That same video is below.
Take a few minutes and watch why having good friends is important.
Elements Of Healthy Friendships
The following things are the foundational elements to healthy friendships.
Equitable—You both get something productive and beneficial from the relationship. No one person has all the power or control. Both of you are self-confident and self-competent.
Shared Experiences—You have to has some shared interestes in order to have common grounds and shared goals. This is the video we watched in the class.
Appropriate Conflict—Not all conflict is bad. Healthy conflict can mean there is a high level of trust in the relationship. Agression is undisciplined assertiveness.
Long-suffering—Healthy friendships assume the best of each other and give the benefit of the doubt when problems arise.
Encourages Growth—People change. People should change. Good friendships hope to see you improve and become a better person, and you hope the same for them.
Shared Values—Values are WHY  you do what you do. Healthy friendships have to be moving in the same direction and are motivated by the same things.
Be A Good Friend And Please Share
If you find this podcast helpful, please use the button below to share on Facebook, Twitter, or Google+.
Also, comments are always welcomed and enjoyed, both on this post or especially on iTunes.
Thanks.