Podcast: Play in new window | Download | Embed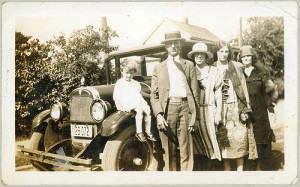 Note—I had a slight technical difficulty and the audio quality is a little sketchy. Sorry. I've got it figured out for next week. (I promise.)
Affinitas Week Two
In this podcast we finish going over the 10 Rules For Healthy Relationships and begin talking about relationships with your family.
If you want to personally attend next week's class, this is where you can find out all the information.
Why Family Is So Hard Sometimes
Relating to your family can be one of the hardest relationships you have in your life. That's because:
We don't get to chose them
They are with us during our formative years
They shape our paradigm of life
Since they know us best, they can hurt us the worst.
Three Biggest Problems For Family Relationships
When it comes to family relationship issues, these are the most common issues I see in my counseling practice:
You didn't get the appropriate things you needed growing up—There are several critical stages in the life of every child. And in each of those stages, there are certain things that parents can do that help promote healthy growth and development. If you missed those things, you may be struggling with specific relational issues in your life.
As an adult, you still relate to your parents through childish rules—Children don't have much power. Adults do. Sometimes people don't realize that they have power and control and responsibility over their own lives once they're an adult. This can lead to many relationship problems.
Your values as an adult clash with the family rules and values—Values are related to power and responsibility. As an adult, some of your values may be different than your parents or your entire family system. This can lead to conflict and clashes when trying to relate with your family.
Another Note—The last two items will be covered in detail on next week's podcast. 
Subscribe To The Podcast
The easiest way to listen to all 7 weeks of the Affinitas series, as well as every other podcast episode, is to subscribe to the Podcast via iTunes. It's as easy as clicking the button below.
Also, please take a few minutes and leave a comment and rating on iTunes. It really helps improve the ranking of the podcast making it easier for others to find it.  Thanks.