Podcast: Play in new window | Download | Embed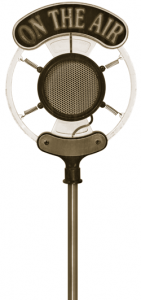 Do you believe that you can change?
I'm not talking about the everyday lip service that you tell yourself. I'm talking about deep down, in your gut, where it really matters belief. Do you believe that you can actually change?
Can you see yourself as someone completely different?
What Is Openness
Letting go of the self-defeating beliefs and considering new possibilities is called Openness. Its maintaining an emotional posture of suspended belief.
"What if I'm not as bad as I think I am?"
"What if that mistake isn't as bad as I think it is?"
"What if my wife really does forgive me?"
If you're wrestling with shame, you spend a lot of emotional energy defending lies you believe about yourself. After all, you're convinced they have to be true.
But what if you're wrong? What would be different in your life?
Session Three
In the third week of the Shameless series, we looked as several movie clips from Patch Adams and Good Will Hunting. If you're looking for a couple good movies for the weekend, either one would be a good recommendation (Be aware that Good Will Hunting set a record for the number of times the 'F' bomb was dropped… not a young child movie).