Podcast: Play in new window | Download | Embed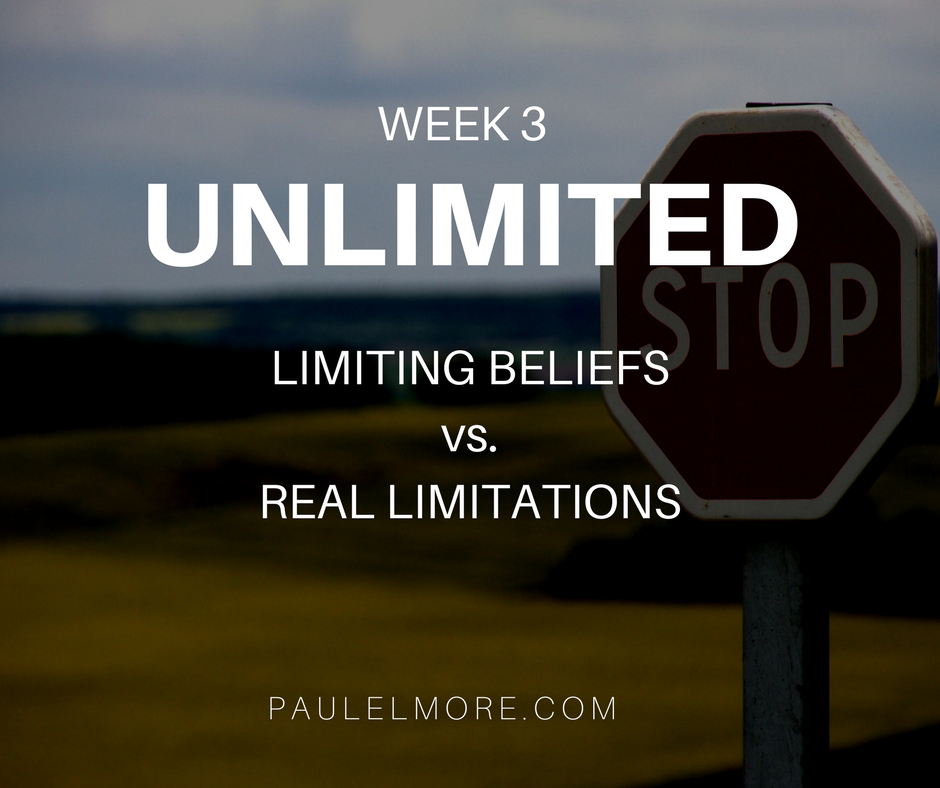 There are some things that, despite what you think or believe, you just can't (or shouldn't) do. Gravity for instance. No matter what we believe, we will still be restricted by the laws of gravity.
In This Episode
We look at the three questions to determine if what you're facing is a limiting belief or an actual limitation
We hear from four brave people who are willing to face their limiting belief, find a guide, and try to achieve the thing they're wanting to accomplish.
Video From This Episode
Clips from this video were used in this presentation. (Thanks GoPro for making an awesome video)
SUBSCRIBE TO THE PODCAST
You can get automatic updates to this podcast by subscribing on iTunes or using your favorite podcast app (just do a search for Paul Elmore).