If you're a man I want you to read the following list:
Seeking the approval of others.
Trying to hide your perceived flaws and mistakes.
Putting other people's wants and needs before your own.
Sacrificing your personal power and playing the role of the victim.
Distancing yourself from other men.
Creating relationships that are less than satisfying.
Failing to live up to your full potential.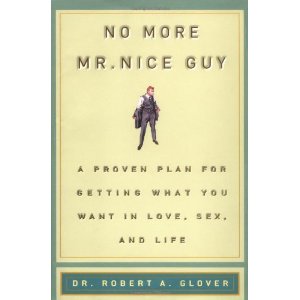 Each of these things are common ways men try to get love and acceptance. And yet, they don't work. If you're interested in learning how to relate in an entirely different, and more effective way, I suggest picking up a copy of No More Mr. Nice Guy by Robert Glover. Read it and then memorize it.
"Hiding one's humanity and trying to project an image of perfection makes a person vague, slippery, lifeless, and uninteresting." Robert Glover.