Yes. Even though I'm a counselor and I'm use to talking to just one person at a time, I actually enjoy getting the opportunity to speak to lots of people all at once.
No. I can't speak intelligently to issues of nuclear physics, or  pneumonoultramicroscoicsilicovolcanoconiosis (a lung disease caused by breathing in particles of siliceous volcanic dust—yes, it's a real word). But, through humorous storytelling, examples, and media clips, your group will get to hear many of the same helpful concepts and principles I've been teaching to my clients over the last several years.
Scheduling Your Presentation
To schedule a presentation for your organization, give me a call at 503-863-4074. I'll be glad to answer any questions you have and find out a little bit more about your specific group. Once the details are finalized, I'll send you a speaking contract to review and sign to secure your event.
Recent Speaking Experience
Imago Dei Community—Failure 101, Shameless
Rolling Hills Community Church—Talk The Talk, Sexploration
Damascus Christian School—High School Romance
Multnomah University—Experiential Learning, Leadership
Multnomah Leadership Retreat—Leadership
Speaking Topics
While I can speak on most aspects of sexual abuse & recovery, sexual addiction, parenting skills, failure and forgiveness, shame, experiential learning, the grieving process, and marriage dynamics, it's really  more a question of "What do you need?"
Because your group is unique, you won't be getting a cookie-cutter teaching style. Instead, you'll receive a tailor-made presentations to the specific needs of your group with information that is relevant and engaging.
Listed below are some of the popular teaching series that may be of interest to your organization. To schedule a speaking engagement please contact me at (503) 863-4074 or email me.
Failure 101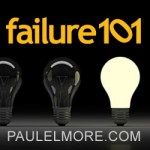 The class is designed to look at the common issues that are related to failing.
Why failing hurts so much
Failures often shape how we view ourselves. Learn the difference between shame and guilt
Learning how to take healthy risks again after major failures
When we fail, we often pursue more control. Instead, learn how to truly live in grace
Failures often lead to conflict. Learn how to have productive fights
When others fail us, learn both why and how to forgive (and how to forgive yourself)
When failures can't be fixed, learned how to grieve effectively
Mother Teresa said "…our community is not composed of those who are already saints, but of those who are trying to become saints. Therefore, let us be extremely patient with each other's faults and failures."
How to "Talk the Talk"—How To Talk To Your Kids About Sex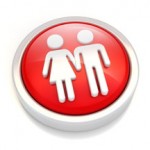 Talking to kids about sex is not easy for a lot of parents. They feel embarrassed, dirty and/or "sinful" when discussing such things. Other parents may be lacking specific information or be confused on just how much to talk about. This class will help you address the following issues:
The importance of safe sexual conversations.
How to neutralize the embarrassment around "dirty words".
When should I have "THE TALK" with my child.
What does a basic "Sex Talk" look like.
Practical and safe ways to talk to your kids about pornography.
How parents can deal with their own painful sexual experiences.
Question-and-Answer time to address any specific issues and give practical hands-on advice to parents.
Because of the nature of the topics covered, the class is best suited for adult attendance only.
SEXploration—Help Your Teens Experience Healthy Sexuality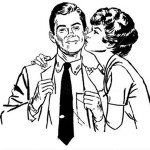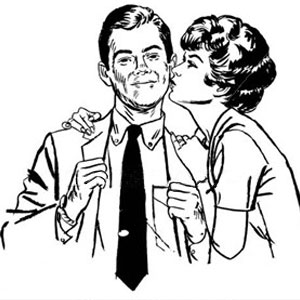 We live in a culture that puts more and more pressure on our teens to be highly sexual. At the same time, teens are experiencing internal pressures from their own awakening sexuality. As parents, how do we help guide and and direct all of this sexual energy?
SEXploration is a class that will help parents understand the importance of becoming proactive in their teens sexual development and explore the world of sexuality together. The class will show parents and teens how to embrace their sexuality while still maintaining their morals and value systems.
Presented to teens and parents at the same time, SEXploration is designed to foster communication and interaction between both generations. Several practical projects are suggested to make the information as relevant as possible. For those that attend, its guaranteed to generate lots of questions and conversations.
High School Romance 101—What Your Teen Really Thinks About Sex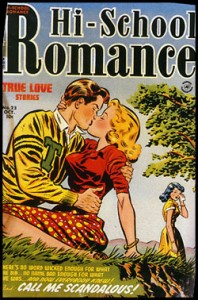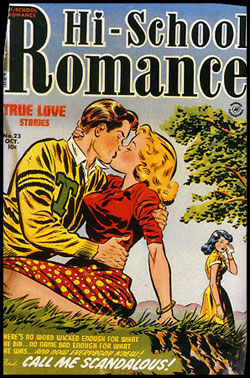 Sexting, Pornography, Oral sex, Hooking up… Every day teens have to make significant sexual decisions that will impact them for years to come. The pressure from friends and media can be overwhelming and confusing as teens start to develop their own values and beliefs about sex.
As parents, you want your teens to understand the consequences of sexual activity before they experience them but getting teens to talk openly about their sexual choices is easier said than done.
HSR101 is a down-to-earth conversation with teens and parents where they can talk openly and realistically about sex and relationships. The class will:
Provide a place where teens hear what their friends really think about sex.
Help teens and parents understand why they make sexual decisions
Help boys understand what girls want and help girls understand what boys want in a relationship.
Explain the practical consequences to common sexual choices like porn, sexting, oral sex, and hooking up.
Redemption And Recovery—Helping People Hurt By Sexual Abuse

Sexual abuse has far-reaching effects into everyday life. Relationships, parenting, and jobs are constantly impacted by the lack of trust, by the confusion and self doubt, by the frustration and fear.
If you've felt the effects of sexual abuse, this class will help you understand WHY your life is the way it is, and, more importantly, it will show you what life can look like after going through the recovery process.
In this class we'll cover 14 mile markers that lead to a healthy and connected life and show you exactly what the process of finding freedom will look like.
Some of the 14 topics we'll cover are:
Being honest with ourselves—Why its important to acknowledge what happened.
The purpose of pain—What to do with all those intense feelings and emotions.
Our bodies remember—How the brain processes fear and why your body responds the way it does.
Our drugs of choice—What we do to stop the pain and how to learn healthy coping skills.
Sex really is a good thing—How to finally be comfortable with your own sexuality.