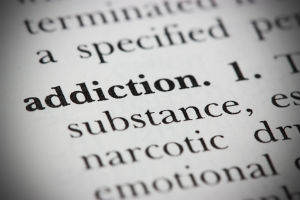 So lately you've been struggling with that "Thing" that you've been struggling with for a long time. You've made promises, tried accountability groups, thought that you just need to be more disciplined, prayed and fasted, even tried some crazy magical cures off the Internet. Still, you can't seem to stop doing it.  There's only one logical conclusion—you must be an addict. Right?
Well… maybe.
Not everyone who has a personal weakness should be called an addict. There are several distinct characteristics of addiction that you should know about before slapping that label on yourself. And here they are:
"I Don't Care About The Negative Consequences Anymore"
Every bad behavior has consequences. Getting drunk means waking up with a hang-over, missing work, missing important family events, speaking meanly to your kids, over-spending the budget, etc…
If you're are an addict you are aware of all these consequences and say, "I really don't care anymore, I'm still going to do this." Sometimes this statement is overt and a conscious decision, other times your actions communicate your disregard of the consequences.
Compulsivity And Preoccupation
It's been 20 minutes since you woke up. You've showered, shaved, gotten dressed for work, and are half way through breakfast when you realize that you've already been daydreaming about when you're going to be able to find a few minutes to sneak away and do that "Thing" that you know your shouldn't do.
If you're an addict, your "Thing" has started taking up a large majority of your mental energy, even when you don't want it to. It's not a choice any more.
Living In A State Of Denial
One of the easiest ways to determine if you're an addict is your willingness to admit that you have a problem. If you're an addict, you usually won't admit that your "Thing" has a place of power in your life.  (Ironically, this is one of the hardest things for addicts to do.) Addicts are blind to their own problems. It takes hitting rock bottom, losing someone or something that is close to you, or a group of people to forcefully put reality in your face before you're willing to admit you're controlled by your "Thing".
Tolerance
If you're addicted to speed (as in driving fast), going 80 miles an hour doesn't give you that same high as it did the first time you went that fast. You now need to go 95 to feel the same rush. Pretty soon you'll need to be doing 110, 115, 137, until it gets too out of control. Once you've done something over and over you start developing a tolerance for it.
Withdrawal Discomfort
Addiction to anything, whether it's a substance like cocaine or alcohol, or a behavior, like pornography or stealing, changes your physical chemistry. Removing the "Thing" that has played such an important role in your life will create strong physical and emotional discomfort and cause your body to start going through detox. This process can last a couple of days or several weeks, depending upon what your "Thing" is. Either way, it's not a fun experience and you'll usually need a lot of help to make it to the end.
So What Now?
People have been struggling with doing things that they know they shouldn't be doing since time began. No one is immune. Surround yourself with good people and start practicing being seen in your weakness. When you can do that and find unconditional love and acceptance, then you'll start to learn how to accept yourself, making it easier to overcome your struggle. It's always harder doing it alone.
If you still believe that you have an addiction, get help. Find a competent counselor that you can trust, be painfully honest with them about everything—yes, EVERYTHING—and begin the process of getting better. It will probably be one of the hardest things you'll ever do in your life, but one of the best.