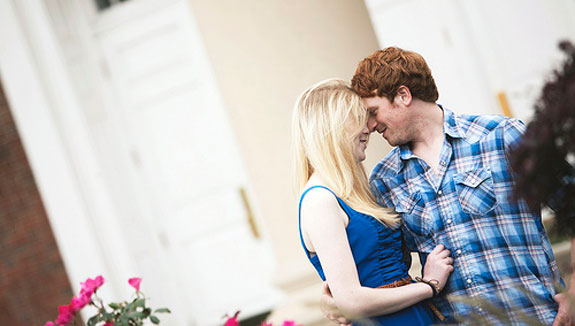 Everyone knows that marriages are hard.
With more and more marriages struggling for finding an attorney, I wanted you to have the latest research around relationships and the skills necessary to have a great marriage.
The following 10 things are adapted from Brent Atkinson and his book Emotional Intelligence in Couples Therapy—Advances from Neurobiology and the Science of Intimate Relationships. Atkinson research incorporates both the states of the brain in different situations as well as the behaviors and attitudes necessary to have a successful marriage.
10 Things Successful Couples Do To Make Their Marriages Last
1. Avoid a Judgmental Attitude
"Marriage researchers have discovered that most of the time, the assumption that somebody must have done something wrong is unwarranted, and that when partners are upset with each other, neither partner has done anything that is intrinsically wrong." According to Gottmann's research, "Sixty-nine percent of marital upsets arise from conflicting values, priorities, beliefs, or personal tendencies for which there is no generally accepted standard."
Marriages starts to be in trouble when one or both partners assume there is one "correct" way something should be done and that the the other partner should be held to that standard.
Most of the time, there are many ways to do something. Taking the position that your way is always the best or correct way leaves your partner with only one option—they're doing it the wrong way. When your partner is constantly hearing that their preferences are wrong, it creates tension, resentment, animosity, and frustration.
Healthy partners are open to learning HOW their partners do things without judgment. They don't immediately criticize when something is done differently. They don't assume that their way is the "right" way. They learn to accept their partner's different approach to life.
2. Standing Up For Yourself WITHOUT Putting Your Partner Down
"Dropping the idea that one's partner is wrong doesn't mean that one has to give in." People in health relationships "believe that their own opinions and expectations are just as important as those of their partner."
Rolling over. Playing the martyr. Always giving in. None of these things make for a healthy relationship. In fact, they lead to the same place as having to always be right or getting your way—resentment, tension, animosity, and frustration.
"Successful partners both require that their feelings be respected, and make it easy for their partners to be respectful at the same time."
Marriages get stressed when one person is put below the other person. Sometimes the other person is putting you down. Sometimes you're putting yourself down. It doesn't matter who did it. If one person in the relationship is feeling "underneath" the other person, reactive conflict starts to show up.
3. Finding The Part Of Your Spouse You CAN Understand
"When disagreements arise, most of us tend to think of our own position as reasonable and our partner's position as unreasonable. However, at some point in the argument, those who succeed manage to find something understandable about what their partner is saying or wanting, even if they can't agree overall."
You will have a successful relationships when you try to see the situation from the perspective of the other person. When you walk in their shoes and truly understand where they are coming from, you'll usually find out that what they are wanting or needing isn't so unreasonable after all.
This doesn't mean that you have to agree with every aspect of their position. There will still be points of disagreement. But when your partner recognizes that you're actually trying to understand them, they become less defensive and more willing to engage in an equitable manner.
(Quick note to husbands—According to the Gottman research, "there is evidence that, although wives tend to begin complaints more harshly than husbands, husbands are generally less willing than wives to accept influence (see things from another perspective). Research shows that the willingness of husbands to accept influence alone predicted marital success 80% of the time").
4. Giving Equal Regard
Giving equal regard is the more powerful form of finding the part to understand about your partner. Giving equal regard is saying, "You're perspective is truly just as valid as mine."
Couples destined for success deliver the following message, either explicitly or implicitly—"You don't really have to explain yourself. If that's how you feel, then I'm going to make room for your perspective, feelings, and opinion too. You're my partner, and your feelings should count as much as mine, even if I don't agree with them."
5. Offering Assurances
"After a failed argument, partners who succeed in their relationships are effective at repairing the damage, whereas partners destined to fail rarely repair."
Not all arguments work out well. You are still hurt. Your spouse is still hurt. It doesn't seem resolved.
When you can approach your partner and say, "I know that I have hurt you and that we're not connected yet, but you are still important to me and I'm willing to keep working on this. I truly want to understand you just as much as I want to be understood."—that's when your marriage has the best chance of succeeding.
6. Understanding and Explaining What Is At Stake
"The problem is not the problem."
Successful relationships learn that, when they have the same arguments over and over, that there is something greater at stake. There is a core issue that is important to one or both of you.
My wife and I had had the same fight about my schedule 2 dozed times in the early years of my marriage. It wasn't until we started to get past the issue of schedules and started to work on the real issue—feeling important and special—that we made some real progress and finally stopped having that fight.
7. Curiosity About Your Partner's World
"The key to lasting relationship success has more to do with what happens when partner's aren't fighting than it does with what happens when they are fighting. Gottman studies suggest that only 40% of couples who divorce cite intense fighting as a major cause, whereas 60% report a gradual drifting apart as the main culprit."
When babies show up in a couple, marital satisfaction drops. Why? Because the world for a mother changes dramatically. Husbands who enter in the new world of their wives end up in happier, more stable marriages.
Successful couples remain curious about their spouse. They don't get distracted by their own worlds. They understand that as relationships grow and develop that they change. When you expect that change and become curious about it, you stay more engaged, and therefore more invested in the success of your marriage.
8. Noticing and Acknowledging the Positive
"People destined to succeed in their relationships are more aware of the positive things that happen in their relationships, and they acknowledge them more often."
Noticing the good things about your spouse is the first step. It requires that you actually pay attention—that you are engaged and not on autopilot. It means that you have your eyes open and chose to be present in the situations you're in with your spouse.
After you notice the good things, you have to take action and actually say something.
I call this the 6 inch rule. It's the six-inches from your brain to your mouth.
It's noticing that the house is clean when you walk in from work and then saying Thank You to your spouse. It's noticing the time and energy your spouse has taken to make something just right. It's appreciating the expertise my wife has exhibited in making a meal that I don't actually find that appetizing. I don't have to like the taste to appreciate the art and effort of putting on a great feed.
Keep in mind, "relationships don't work because partners say the right things to each other, or act nice toward each other. They work when each partner senses that the other feels tenderness, fondness, longing for contact, sexual attraction, or enjoys the other's presence."
9. Pursuing Shared Meaning
Intimate relationships are more than just getting along. "Roommates can get along just fine, but intimate partners who are emotionally connected have a sense that they are on a journey together."
Your marriage is destined to succeed when you achieve a "WE-NESS"—when your life in intertwined with your spouses and you have built a unique culture that is special to just the two of you. This bonding and connectedness makes each spouse feel not alone. They know that they are part of something bigger and they want to stay involved with it to see it succeed.
"Partners don't sacrifice their own individual identities for the sake of the group, but rather try to find a way to mesh what is important to them with what is important to their partner. They realize that if they squash their partner's dreams in pursuit of their own, they will lose perhaps the most important dimension of their relationship: a sense of mutual loyalty and adventure."
10. Making And Responding To Bids For Connection
Bids for connection are the little things you and your spouse do to gain the attention, acceptance, and approval of the other person. It's the small comments made, hoping for a genuine response from the other person. It's the non-verbal look you receive by sending back a look of understanding and acceptance.
Successful relationships have spouses that are engaged. They pick up on the bids and respond appropriately. They constantly feed into the heart and intentions of the other person.
Your radar is working.
You are trying to pick up on the subtle points of communication your spouse is giving off. You are constantly practicing different reactions and responses to see which ones work the best and which one's make her feel more loved, cherished, and valuable.
Conclusion
There is no magic pill to make these things easy. It requires work, patience, courage, creativity, and trust—in yourself and your spouse.
If you have any questions or thoughts about these ideas, please post a comment or feel free to contact me.