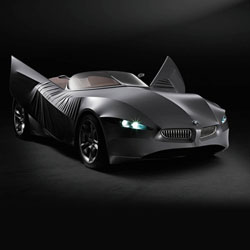 I seem to be recycling the same thought inside my head over the last several weeks. What if I could make a self-healing car? What if the paint would grow back whenever it got a scratch? What if the fender would pop back out after being hit by the rogue shopping cart at the grocery store? Now that would be the Ultimate Driving Machine. (Consider this idea from BMW).
If I had a self-healing car I would live with a lot more freedom. I wouldn't worry about making sure it doesn't get a ding. I could relax. I could breath easier. I wouldn't have to spend so much time and energy trying to prevent the car from getting damaged. Freedom.
Our bodies are self-healing. Our minds and emotions are self-healing. If we get hurt and there is nothing preventing the healing, like infection or shrapnel, our "selves" recover. We get better. In fact, sometimes we get stronger.
God knew that when he gave us the freedom to choose we were going to do things that hurt ourselves or others. He knew. Our pain does not surprise him. It grieves him and he hurts for us but it doesn't surprise him. God's gift to us was not the freedom from pain. His gift was the ability to heal and not be permanently damaged.