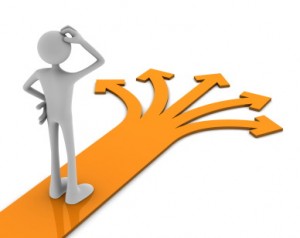 Wouldn't it be nice if there were signs that said, "This Is A Good Counselor" and "This Is A Bad Counselor" hanging over the doors of therapists you're looking at? Even if those signs don't exist, there are several characteristics you can look for that will increase the odds of finding a counselor that is quality.
First, there are several objective things that all counselors should have. These include education, ethics, boundaries, licensure, etc… But there are more important things that need to be present if you're going to find a good counselor. Here is a list of some of the more subjective things you should look for.
Self-aware
Every counselor brings their own personality and story into the therapeutic relationship. The best counselors know their story well and try to make sure that their perspective of your story is not tainted by their story. For example, a counselor who has just been through a messy divorce may give different advice as you seek help for your marriage. Learn more at mikeglaw.com on guidance and support in such cases.
Caring & Compassionate
There is more to counseling than just fixing people's problems. If you walked in with a gun shot wound, it is not very helpful trying to figure out why you got shot, who shot you, what type of gun they used, or where the shooter is now. You are hurting right now and the primary need you have is to be cared for, to find some relief to the pain, to have someone recognize that you're wounded and provide compassionate care and comfort. Worry about the shooter later.

Empathetic
Empathy is the ability to hurt because someone else is hurting. It is a connection and sharing of the pain. There is great therapeutic benefit when someone else recognizes your hurt and willingly shares in that pain with you.

Directive and Informed
There are specific issues and solutions available for someone who has been sexually abused. Finding a counselor who is aware of those unique dynamics is very important so as to not waste time or energy on unnecessary things. Good counselors have received specific training in the issue you're seeking help in.

Personable
Counselors are people too. Good counselors know this and aren't afraid to acknowledge it. They have bad days, run late, struggle, and question lots of things. Good counselors don't have all the answers. They laugh and cry and get mad. They allow their humanness to be seen in safe and appropriate ways.

Accountable
Good counselors know that the counseling process takes a toll, not only on their clients, but also on themselves. In order to stay healthy and safe, they make an investment in supervision, which is paying another counselor to get an outside perspective on their counseling practice. Supervision makes good counselors much better counselors.

Prepared
Counseling should be more than just talking about what's happened during the week. Good counselors remember what was talked about in the prior session and keep the conversation moving toward a specific goal.

Authentic listener—They hear what the problem really is and not just the symptoms
The counseling relationship is just that—a relationship. And all successful relationships require active listening. Counseling will become very frustrating when your counselor starts trying to fix the wrong problem because they haven't listened or understand what the real issue is.

Experienced
Good counselors have lots of experience—both counseling experience as well as life experience. Experience opens our eyes to new perspectives and dynamics that just can't be learned from a book. For example, if you're looking for parenting help, a counselor who IS a parent will probably have different advice and empathy than a counselor who has never had kids.

Adaptable
Not all clients are the same. Some clients need a firm, highly directive hand. Some need soft, compassionate guidance. Others need specific information and education. Good counselors have a variety of counseling styles they can tap into in order to find the best fit for your specific needs.
Overall, good counselors are usually healthy people who have helpful tools to get you where you need to go. That's why spending time with them can be so beneficial. Good Hunting.