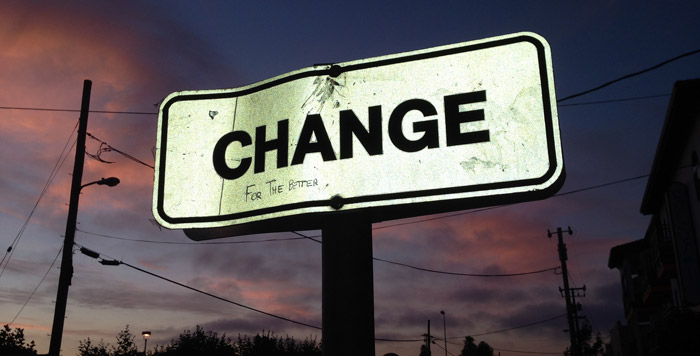 Dr. Kelly Flanagan, a psychologist in Wheaton, Illinois, recently wrote a blog post called The 9 Most Overlooked Threats To A Marriage. The first of his 9 reasons is something worth commenting on. In his post he wrote:
#1—We marry people because we like who they are. People change. Plan on it. Don't marry someone because of who they are, or who you want them to become. Marry them because of who they are determined to become. And then spend a lifetime joining them in their becoming, as they join you in yours.
Mutual Redemption
I've written about it before (and  here too), but what if marriage was a process of two people mutually redeeming each other's brokenness?
What if, instead of asking, "How can this person make me better?" you moved into a relationships with the mindset, "I get the opportunity to help this person become a better human being."
What if you EXPECTED your spouse to change over time, and you were an intentional contributor to some of that positive change?
What if you saw them as they COULD BE, and not as they MAY be right now.
I know that's risky. It's SUPER risky!
But so is every relationship you enter into.
You have NO guarantee that any person will behave exactly how you want them to once you start a relationship with them.
So why not risk doing the thing that the world tells you is crazy talk, and enter into a relationship with the intent of redeeming another wounded soul.
Now, a quick clarification…
If you are going to be finding someone to help redeem, make sure they are doing their best to redeem themselves first.
There are LOTS of people out there who would be happy to have you burn out trying to help them.
Don't bother with those people.
Instead, find the ones that KNOW they are broken and wounded. Find the ones who can tell you the mistakes they've made and, more importantly, what they learned from them, and even MORE importantly, what they are doing to change themselves so they don't make those mistakes again.
If you find that person, and you can tell them how YOU'RE broken and what you've learned from your mistakes and how you're changing yourself, then you've got a pretty good shot at making something amazing happen together.
(It would seem that Kelley Flanagan would have something similar to say as well. It's worth the read.)