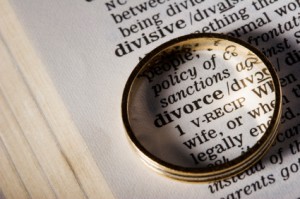 The topic of divorce is not an easy one—especially within churches.
Admittedly, I have stayed away from the discussion because its one of those areas where you're guaranteed to make someone mad no matter which position you take. And while I don't mind sitting in a little conflict, I'm not really wanting to pick a fight.
That being said, I do believe that the church needs to come to a better understanding of how to treat individuals who are in really bad relationships.
Rob Bell's Sermon On Marriage & Divorce
I was pleasantly surprised when I came across the following sermon from Rob Bell on Marriage and Divorce. I appreciate his approach because he acknowledges that the easy answers don't always work. He treats the topic with compassion, discretion, and wisdom—things that I haven't always heard come from a pulpit.
I hope you find it as helpful as I have.
Click The Arrow Below To Listen To The Audio
(P.S. I have obtained written permission from Mars Hill to republish this copyrighted material—just in case you're wondering.)