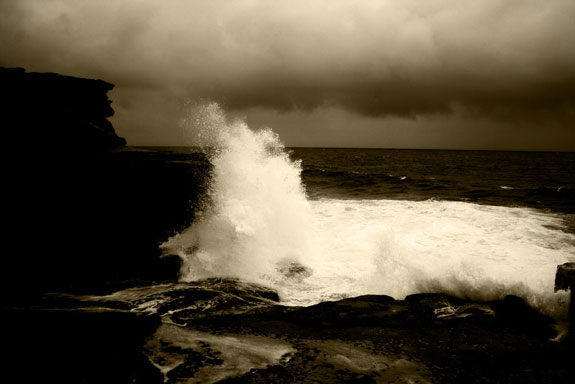 People who are sitting in great pain experience waves of profound sadness and loss, fearing that they will be consumed.
And yet, the waves keep coming.
Unrelenting.
If this is you, I'd humbly ask you to consider that the waves are a blessing and part of an elegant design.
Waves provide reprieve.
They give you a chance to come up for breath.
If sadness came as a flood, and you experienced all the pain and loss at once, you would drown.
It would be unsurvivable.
Instead, you are given just as much as you can handle. And then you find rest for a few moments.
And when you are able, you accept your next portion.
Until there are no more waves.
And you find enduring peace.
And rest.