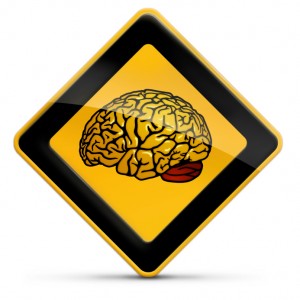 In my last post I talked about two of the three most common responses to scary events—The fight response and the flight response. In this post I want you to understand the third response you might experience when feeling overwhelmed—Freezing.
What Trauma Isn't
Trauma isn't necessarily the event that happens to you. You might be in a small car accident and be just fine while someone else could be in the same accident and experience traumatic symptoms. Trauma develops in the way our bodies and emotions COPE with an event. Its our reactions, not the event.
So What About Freezing
When you are feeling overwhelmed and have the opportunity to flee (the flight response) you are actually doing something. You're being active. You're using your body and all that energy to get yourself safe. Even if running away isn't considered "strong" it is still active. You took care of yourself. You got yourself safe.
Fighting is the same way. When you kick, scream, punch, pull, claw, bite, or whatever you are using up all that emotional and physical energy by protecting yourself. It is active. It is proving to yourself that you can keep yourself safe.
But freezing is very different. When you freeze, all that physical energy that your brain is sending to your body gets trapped and stuck. You become paralyzed with fear but you body is still in a high agitated state wanting to protect itself. The energy gets stuck in your nervous system with nowhere to go.
Here's how Peter Levine, an expert on traumatic reactions, describes this process:
When fight and flight responses are thwarted, a person instinctively constricts as they moves toward their last option, the freezing response. As they constrict, the fight or flight strategies are amplified and bound up in the nervous system… If the person is able to discharge the energy by fleeing or defending themselves and thus resolve the threat, trauma will not occur.
Its All About Discharging Energy
When the emotional and physical energy of fighting or fleeing gets stuck in your nervous system it needs to find a way to discharge. In animals, they discharge this energy by shaking.
"The process begins with a very slight twitching or vibration in the upper part of the neck around the ears and spreads down the chest, shoulders, and then finally down the abdomen, pelvis, and hind legs."
In a human, you often don't like how your body responds to emotions. When you need to cry you hold it in. You swallow back that lump in your throats. You buck up and don't let yourself get carried away. You stop yourself from shaking or trembling or screaming or running or moving.
Other times it's not safe to express emotions. When you would get in trouble or someone would reject or abandon you, you learned to "suck it up". If you were being actively hurt, showing emotions might have given more power to your offender, so you had to hold it in.
Either way, by holding onto all that stuff, you keep that physical energy trapped in your nervous systems.
"The impulse toward intense aggression is so frightening that the traumatized person often turns it inward on themselves rather than allow it external expression. This imploded anger takes the form of anxious depression and the varied symptoms of post-traumatic stress."
Trauma Symptoms
Trauma symptoms are really just your attempt to regulate the activated energy in your nervous system. Sometimes that is through physical behavior like overeating, sleeping, sex, etc… Sometimes its through mental energy like trying to NOT to feel, or shutting down, or controlling others and situations.
Some of the physical symptoms of trauma are:
Insomnia or nightmares
Being startled easily
Racing heartbeat
Aches and pains
Fatigue
Difficulty concentrating
Edginess and agitation
Muscle tension
Many people have heard about PTSD—Post-traumatic Stress Disorder—but few people really understand it. My next post will be PTSD 101.